SITE-SPECIFIC SAFETY ORIENTATIONS
Site-Specific Contractor and Visitor Training
MASC teaches site-specific orientations for owner sites that participate in the council. These orientations, delivered on computer or taught classroom-style, complement the Basic Orientation Plus® or MASC's BSAFE training, covering details on a site's specific policies and guidelines. Speed limits, evacuation plans, site-specific hazards, and safety precautions are among the topics usually covered.
MASC also has the resources to develop safety orientations for visitors and contractors.
MASC Member Benefits
Members also receive benefits that can reduce out-of-pocket costs for initial development or conversions and grant allowances for free yearly maintenance and updates to lessons deployed at MASC training centers. This helps keep your materials up-to-date with the latest policies and procedures at your site.
Contact us for more information or to arrange a demonstration about how MASC can put its media capabilities to work for your site.
Training Development
Need an effective and engaging safety orientation for visitors and/or contractors, but lack the resources to put one together? MASC has you covered! We have the expertise and experience to produce instructional, media-rich content to fit your site's budget and deliver the lessons for contractor certification through our training centers. We can even package the entire lesson or just the relevant parts for use at your site for visitor orientations.
MASC can create videos, computer-based mixed media, or a combination of both. We have resources to handle every step of the process:
Scripting
Professional voice-over recording
Photo/video shoots
Editing and assembly
Programming
Test generation
Deployment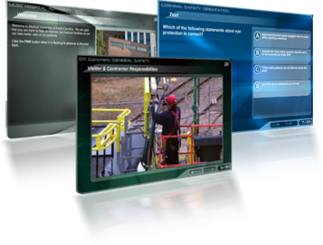 If your site already has a video, PowerPoint presentation, or other material used for safety training, we can adapt or convert it for use in the MASC computer labs.